Wind.
As an independent manufacturer's rep in the Midwest, windshield time is part of the gig. I personally have grown quite fond of it over the years. It is a wonderful time to brainstorm, listen to podcasts, or if you're like me cycle through every genre of music and simply ponder.
pon·der
[ˈpändər]
VERB
Think about (something) carefully,
especially before making a decision
or reaching a conclusion.
My thought patterns seem to mimic the roads I am traveling, sometimes straight and unrelenting, bumpy at times, and others with twists and turns that are very amusing.
The Health Benefits of taking time to yourself might seem obvious, especially after a busy holiday season. I can attest my last road trip was just what I needed.
The purpose of the trip was obviously, to meet with clients. I had delightful conversations with my colleagues in South Dakota, chatting about weather naturally, but design trends and my two of my favorite topic's furniture and color! A particular designer shared her love for the broad color options Source International offered in their metal finishes. We chatted about our long winter white season, the time we spend inside as a result, and the passion we share to incorporate color in our interior spaces.
Most recently Ultrafabrics focused on the topic Poetry of Color: "What I'm seeing that's really exciting is how color is being paired with neutrals … I love those types of dichotomy between the neutrals and the colors, I think they're really fun and punchy." –Kristin Dettoni
Speaking of "punchy"… long, bumpy, twisty, windy road travel with thought patterns to match can only lead to one thing.
Wrong turns.
There were several cues that this had occurred, but I noticed by the abundance of Wind Turbines. Not just on the side of the road, and off in the distance. Towering next to me, and on all sides. I was literally surrounded by these massive whirling structures.
I have seen them before, many times but never have I been in the middle of a Wind Farm. Once I got back on some sort of road leading somewhere, I found myself in Lake Benton: the Original Wind Power Capital of the Midwest.
My thoughts continued to wander, someone had recently shared a meme about the only white stuff they wanted, and it included a picture of a sandy beach. Another colleague had shared a picture of a crisp blue December sky.
It made me ponder Winter Blues.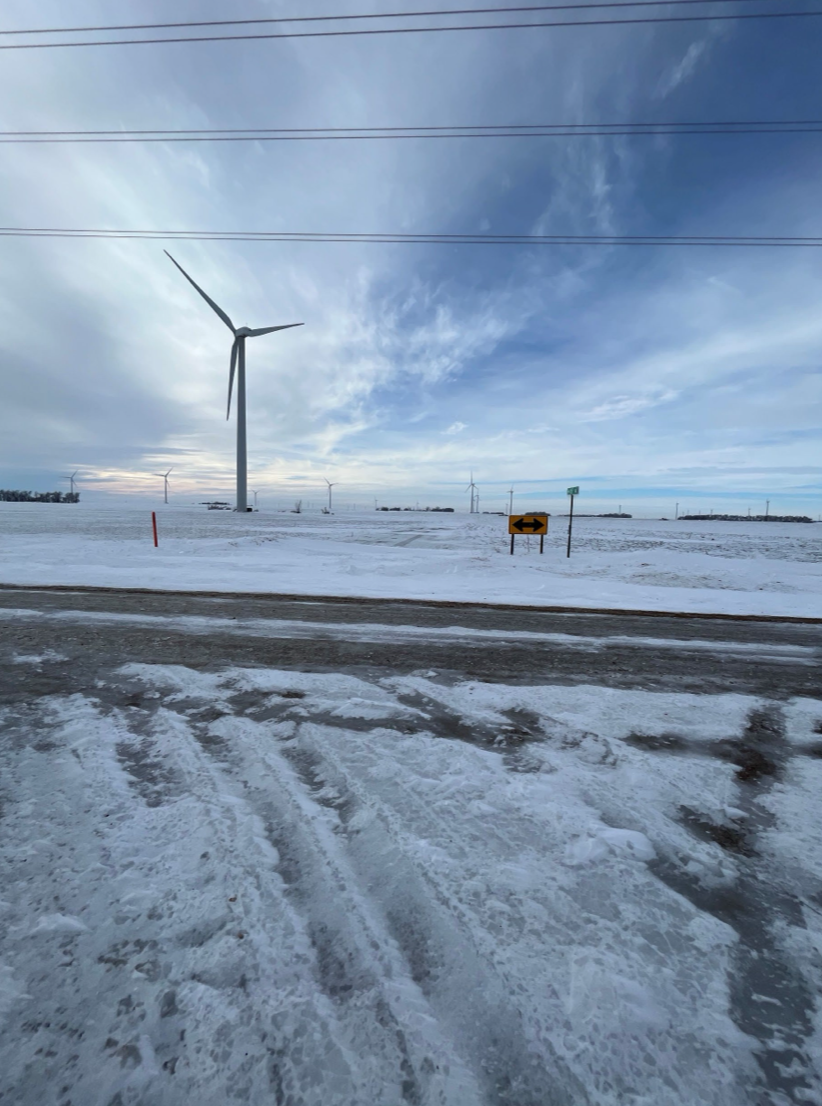 Not those we typically think about, which are very real and are related to Seasonal Affective Disorder.
It just seems like the sky in the winter is a different kind of blue.
If you search Winter Sky color you will find all sorts of paint swatches, color codes etc. dedicated to the topic.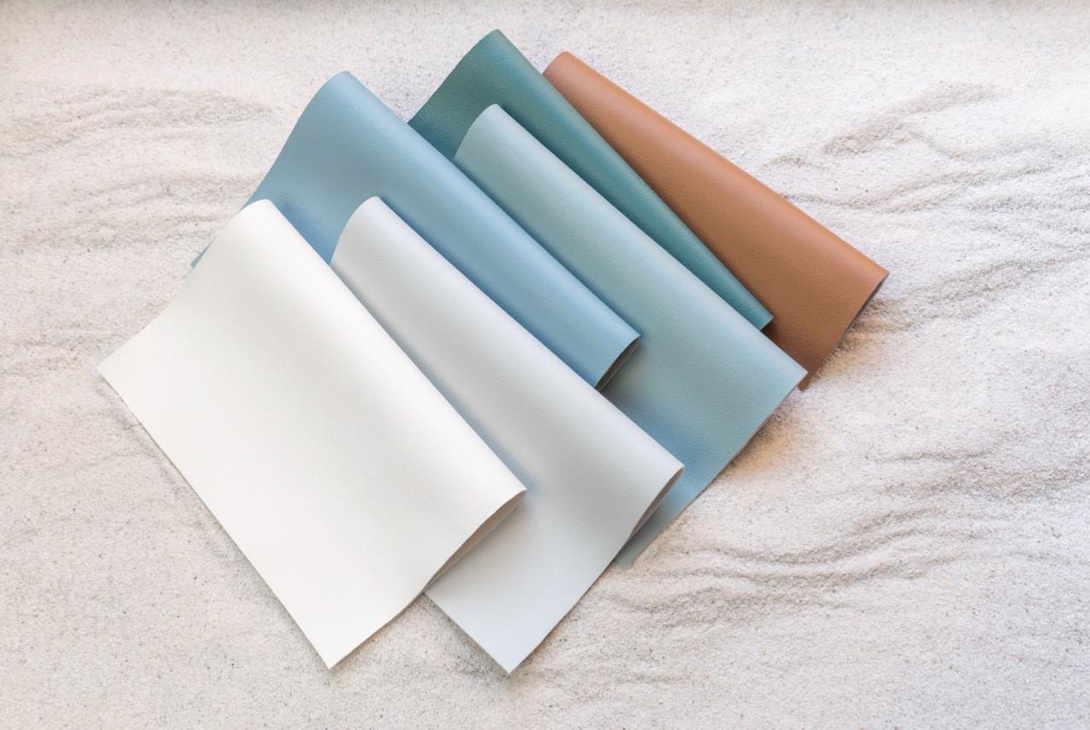 Inspired by the sandy beaches, and intended for outdoor use, the Coast collection reminded me of my wind farm. Not literally of course, but the subtlety of the shading between the white snow, the clouds, and those beautiful December skies.
We battle the elements, harness them for power, and too often overlook their beauty.
After fighting my own "windmills" I felt akin to Don Quixote. A bit idealistic in my thinking that the fields of southern Minnesota had the same dreamy aesthetic of an exotic beach, but illogically determined to share this point of view.
My Inspiration Everywhere social posts started during 2020, their creation was based on a dedication to use original content, and the necessity to relive some of my travels while homebound.
"Wind" is the first of many ponderings, I hope to share in the series: Inspiration is Everywhere.